Three words: Sustainability. Affordability. Scalability.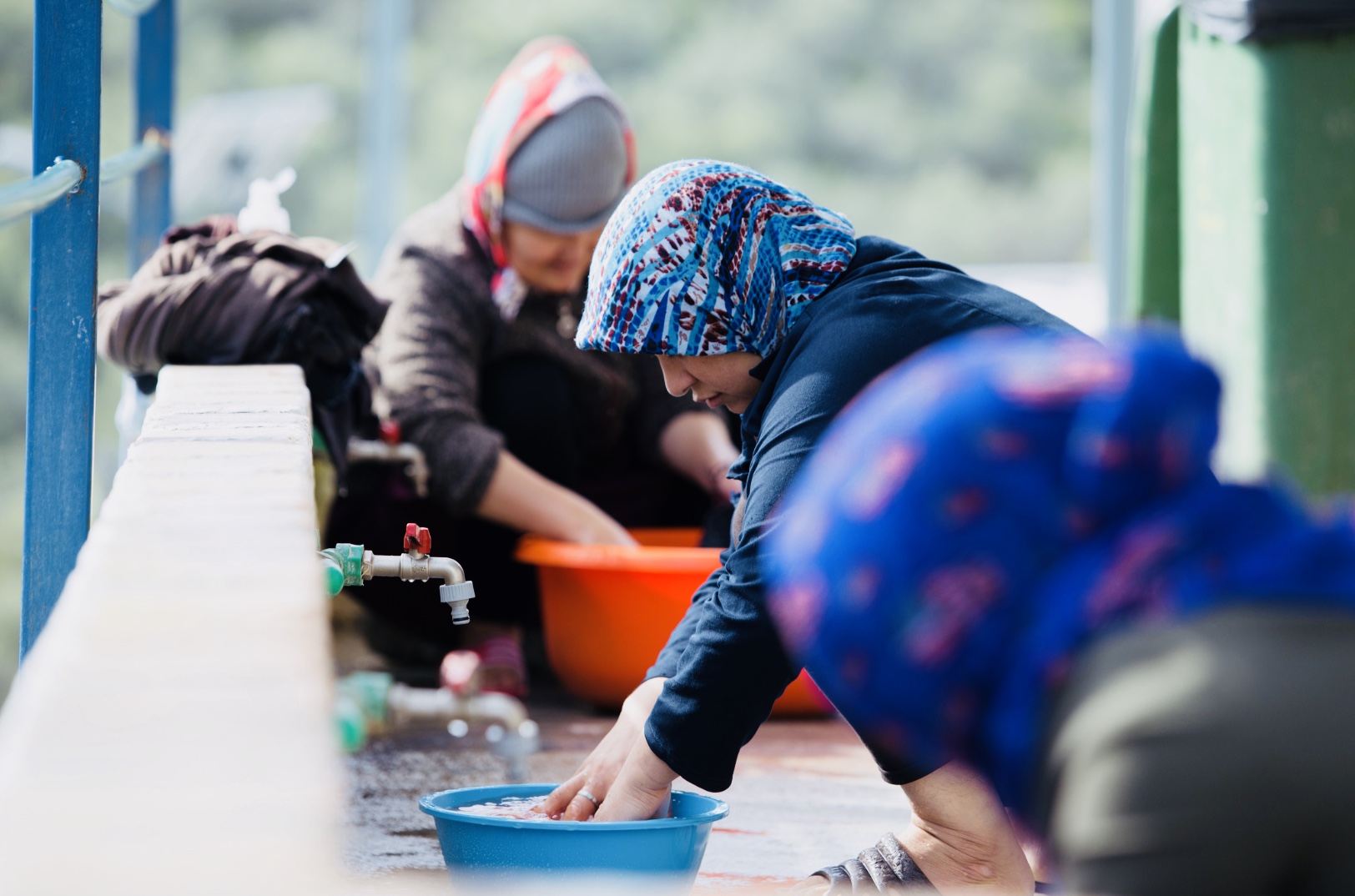 it started with an idea.
Introduction
For the past eight months, we have been researching and working to address water supply, storage, and contamination issues in refugee camps. We chose this problem knowing that fact that our solution could impact refugee camps across the world. When we first started researching the journeys and hardships of refugees, we noticed a trend that had to do with water: water scarcity, water contamination, lack of water storage options, long journeys to collect water. We read about refugees who had to wait in line for hours at a time to collect just a few liters, and about camps where latrine overflows were contaminating drinking water sources during rainy seasons. We talked to refugees who's wells flowed just 2 to 3 hours a day due to rations who had to collect 40 liters at a time. We saw how difficult it was—especially for women and children—to carry the traditional jerry can, which can weigh between 10 to 20 kilos when full. And during a trip to Lesvos, Greece last September, we witnessed the thousands of single use plastic bottles being brought into the camps each week and being thrown out. And we knew that while we could never create something that solved every need, we felt that there had to be some sort of solution, an improved jerrycan that could relieve the hardship of transporting, storing and disinfecting water.
Our metrics
We started the design of this product with three metrics in mind. Affordability, sustainability, and scalability. First, affordability. We knew we had to make something that added function and value, while keeping down price. Most refugees are collecting water in 10L plastic jerry cans or reused cooking oil containers, which cost pennies to produce. But when you factor in the added value of our product, the filter, it's large capacity, added ease and comfort, and most importantly the fact that it's built to last months, even years, thereby eliminating the constant purchase of new containers or plastic bottles. Thus there is value added that makes the initial investment worthwhile. This brings us to, sustainability. We wanted to make a product that would eliminate the need for single use plastics in the camps. If we can guarantee safe drinking water through a filter, the need for plastic bottles disappears, as does the cost of importing drinking water. Lastly, scalability. These problems are worldwide. Whether it is Moria camp, or Kutupalong in Bangladesh or Zaatari in Jordan, or even refugees fleeing violence in central america, these water-related issues know no border or boundary, and they extend far beyond just refugees.
the solution
And that's how we came up with WaterWay, a fully functioning, durable water backpack that holds up to 20L of water. Throughout this process, we have reached out to many companies, refugees and volunteers who lived, worked, or had experiences within refugee camps across the world. We have partnered with former refugees as our global collaborators, who serve as both our team members and our mentors. We developed working prototypes and traveled to Lesvos, Greece to conduct user research and product testing. In addition, we've reached out to outside professionals that have developed and created similar products in the market and are working on preparing to manufacture our product. Our ultimate goal is to design a sustainable product that will ease the hardships of collecting, transporting, and storing water for those who have limited water accessibility and/or who rely on single-use plastics to carry large quantities of water over long distances.
700 million people worldwide could be displaced by intense water scarcity by 2030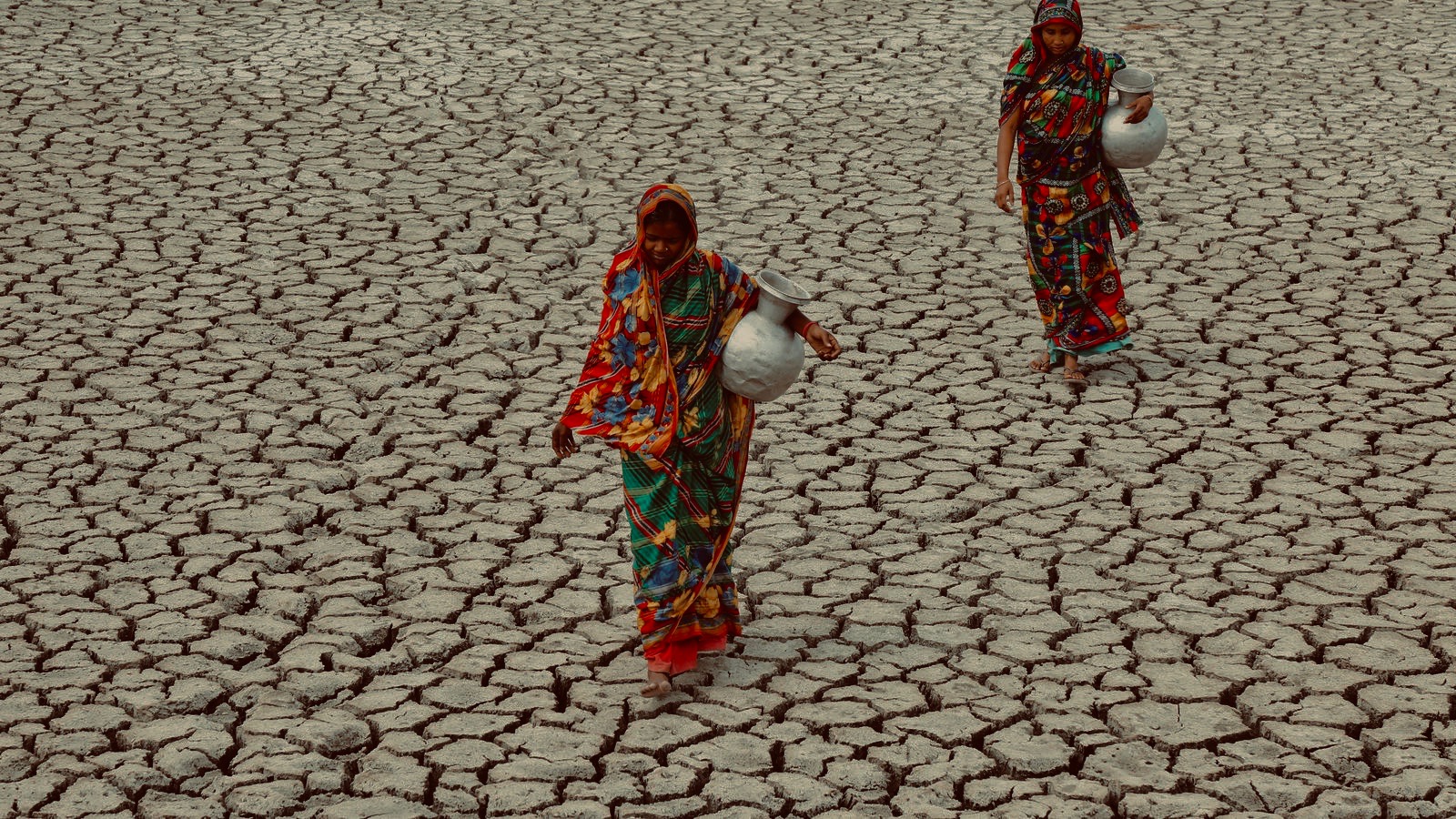 Fall 2018
WaterWay was founded. We began unsure of where we were heading, but with a mission to create something that would solve the issues of water.
Jan 2019
We developed our first working prototype. We had a soft container with straps and a spigot in preparation for our February user test trip.
Feb 2018
Travel to Lesvos, Greece to conduct using testing with refugees. We learned what worked and what didn't and what features prevailed as priorities.
Now
With a new and improved design, we are designing for manufacturing and preparing to manufacture our first round of product.
Fall 2019
Our goal by the fall is to be manufacturing our product and sending out investor-funded shipments into the field for further product validation.